Specialty
Dentistry
Finding an affordable, caring specialty dentist can be difficult. Family Plus Dental Centers we'll solve all of your dental issues and make the process as painless as possible. Family Plus Dental Centers has state-of-the-art dental specialty facilities throughout South Florida where we do wisdom teeth removal, treat TMJ disorder, perform the root canal procedures, place implants, perform periodontal therapy and tackle so much more.
All our specialists work hand in hand with our general dentists and team. There is no doubt we can take care of all your needs. We're here to help put all of your dental concerns behind you and give you plenty of reason to smile again.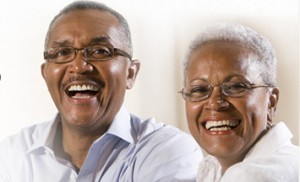 Root canal therapy is designed to save infected, fractured and broken down teeth. Family Plus Dental Centers performs the root canal procedure right in our own offices. We can get it done today to get you out of pain now.

View Details
---
A tooth that is damaged or decayed beyond repair will often need to be extracted.. Wisdom teeth removal is a common extraction for many people to avoid crowding of the teeth and other complications. At Family Plus Dental Centers, our oral surgeons gently remove thousands of wisdom teeth every year.

View Details
---
Oral surgery provides effective remedies for a host of major dental problems. Removal of wisdom teeth, dental implant placement, bone grafting, and other treatments can be performed right here at our Family Plus Dental Centers facilities. Our facilities include complete surgical centers with the latest technology and equipment for your safety and the best results.

View Details
---
Periodontal (gum) disease treatment can give you effective relief from gingivitis and more serious problems affecting the gums that can lead to tooth loss and a higher risk of overall health problems down the road. Gum disease has been proven to relate to cardiac risk and disease and many health implications. Family Plus Dental Centers are comprehensive in our exams and uncover and treat periodontal disease to avoid health concerns for our patients.

View Details
---
Missing teeth or teeth removed due to infection or decay can be permanently replaced with dental implants performed by our oral surgeon and periodontist specialists. An effective alternative to dentures, dental implants have the look and feel of natural teeth. Implants are a permanent, solution, however, and have many other benefits such as to preserve the bone structure of the jaw.

View Details
---
Temporomandibular joint disorder (TMJ) is often caused by persistent clenching or grinding of the teeth – resulting in headaches, jaw conditions, and discomfort. Family Plus Dental Centers offers effective treatment for TMJ disorder without the need for surgery.

View Details
---
Family Plus Dental Centers provides pediatric specialty care for the little ones in your family. Our team creates a positive, fun atmosphere to allay any fear and anxiety children may be experiencing, and we offer the latest treatments to keep their teeth and gums healthy and to prevent problems down the line. We emphasize strong dental education for children so they can do their part in maintaining good oral health and a beautiful smile.

View Details
---
Orthodontic treatment is a way of improving the appearance of crooked or malpositioned teeth and moving them into a straighter, more aesthetically pleasing position. Your natural teeth can be pulled down, moved sideways and pushed up to provide a beautiful, aligned and centered smile. Orthodontic treatments can utilize traditional metal or clear porcelain braces, or newer teeth-straightening systems such as Invisalign®. Our orthodontists specialize in using braces and straightening teeth and correcting improper bites, use only the best materials and latest techniques. Family Plus Dental Centers provide the most convenient orthodontic treatment available by providing all of your cleanings, any extractions and all other related treatment right in the same office.

View Details
---